Discover... These Powerful Answers To How You Can Breakthrough The Barriers Preventing You From Achieving More Time, More Money & More Freedom!

A dead flat broke potter at the age of 40... A financially independent multi-millionaire a few years later. Now it's YOUR turn! This FREE eBook gives you an inspirational blueprint for your financial transformation.

Are you ready to be liberated?

Are you ready for my personal mentoring?



Tell me where to send your FREE eBook.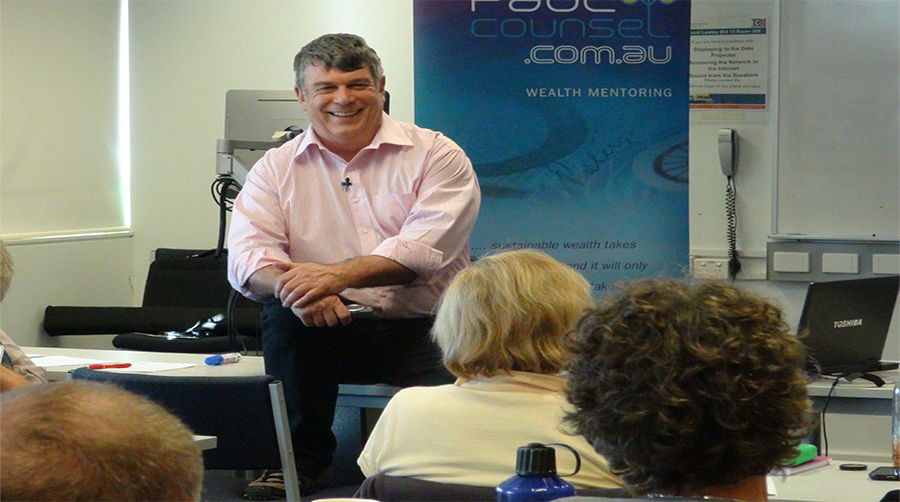 Paul CounselMoney Mastery Mentor
Let Paul gently mentor you with new thoughts, actions and feelings that liberate you from tired old results.

# You'll start taking bold, effective actions effortlessly...
# You'll creatively conquer personal obstacles...
# You'll be seen as a "go to" person who makes things happen...
# And when you gain these powerful new insights, you'll achieve your important outcomes with more confidence, speed and certainty... but with less risk.




If you've ever wondered how you could become financially successful so you can have a greater lifestyle while taking care of your family and friends... then you're in luck.

Because what you're about to receive is an intimate blueprint of financial transformation from dead flat broke to multi-millionaire in this FREE eBook.

You're about to witness the personal story of a powerful mentor.

Have no doubts about Paul's ability to mentor you to new results. He's mentored hundreds of now successful people over the past 16 years.

LinkedIn describes Paul as being in the top 1% of endorsed mentors in Australia for business strategy.

You'll be inspired by what you'll learn. What Paul shares will liberate you from what's holding you back.

And if you want to become liberated faster... you can join his weekly group mentoring sessions. Click here for more details...